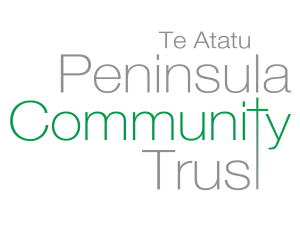 The Te Atatu Peninsula Community Trust was formed in 2006 with the express aim of serving the community of Te Atatu Peninsula. This Trust was 're-formed' from an older trust that had served this community since the 1980's.
The objective of the Trust, as stated in the Trust Deed, is to provide direction and resources to serve its local community by seeking to meet the social, emotional, physical, spiritual and educational needs of people within that community.
We do this by partnering with a variety of community groups. For a full list of those groups and an introduction to what they do, check out the 'Community' link above. As well as providing a place for many of these groups to meet, we are also exploring other ways in which we might encourage and support them as they serve the community with their own unique contribution.
The physical focal point for this work is a 'community centre' located on the corner of Waipani and Beach Roads. The facility is owned by The Chapel (formally known as the Te Atatu Bible Chapel) and they have entrusted the management of this facility to the the Trust so that it can be best managed and developed for the benefit of the wider community.
While some of the cost of operating the Trust is met through hire fees, the majority of the costs are met by contributions from The Chapel and a growing number of other external funders. In recent times this has included:
Auckland Communities Foundation Grassroots Giving
Auckland Council Environment Initiatives Fund
COGS Waitakere (Community Organisation Grant Scheme)
Dragon Community Trust
Foundation North
New Zealand Lottery Grants Board – Auckland Community
Sir John Logan Campbell
The Chapel – Te Atatu
The Trusts Community Foundation
Z Good in the Hood – Z Te Atatu
The Trust employs a Community Support worker, Beth Stewart, to…..provide leadership and coordination of the community facing initiatives of the Trust and also coordinate with the various community partners in the provision of many family focused activities. Children and their caregivers are a very big focus for the Trust. Our weekly programs are well supported and appreciated by all who participate.  Many other activities that the Trust supports are run by teams of volunteers. Indeed a strong contingent of volunteers is the sign of a healthy community. The Chapel are the source of many of these willing workers.